Domino 6 for Linux on M$ Xbox
There is an interesting project about installing Linux on a Microsoft Xbox. The homepage of this project is http://xbox-linux.sourceforge.net/. We installed Linux on a Xbox as described on the project homepage and on top of this installed Domino 6. Of course the Xbox with 64MB RAM is not really fast but it works like a charm ...
Have fun
Daniel Cisowski and Daniel Nashed (nsh)
http://xbox-linux.sourceforge.net/
We got a lot of feedback running Domino on the Xbox here is one of the nicest quotes I read on a website (http://www.dominozone.net).

I have seen alot in my life, but this was really cool. Or, as a friend said, "I thought I was a geek". Well, have you ever seen Domino run on a Microsoft Xbox? Neither have I, but let me show you the prooves in pictures! There has been a Xbox Linux project going on for some time, and this opens for the best platform around, -


After we implemented the first Xbox running Domino I got a request from one of my customers. They wanted to cluster the Xbox with their new Domino 6 AIX Regatta Server and now the Xbox stands next to a AIX RS/6000 Regatta server directly beside the S/390 in their data center ...


Domino 6 on Microsoft Xbox clustered with Domino 6 on AIX/Regatta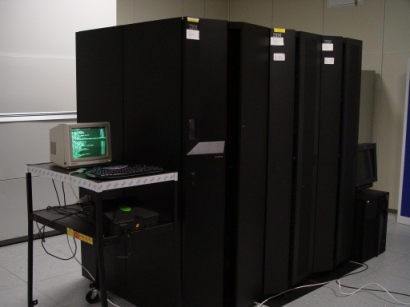 First Public Server running Domino on Xbox in the Internet :-)
If you are accessing this webpage via http://xbox.nashcom.de you are surfing on a Xbox in my home office next to a Solaris 8 box and a AIX 5L machine ;-)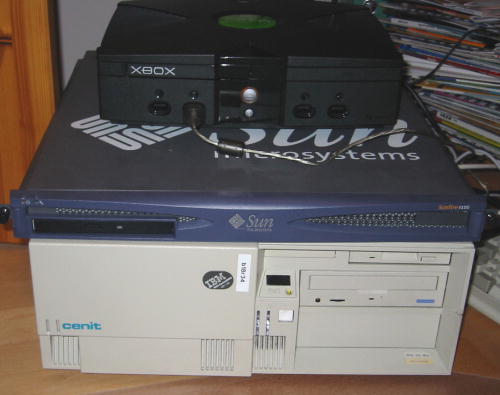 Microsoft Xbox Start-Screen on Linux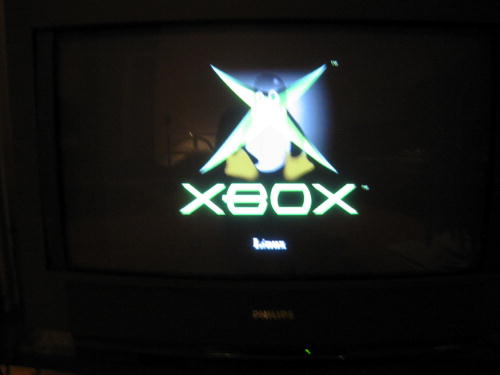 Microsoft Xbox Welcome on Linux ...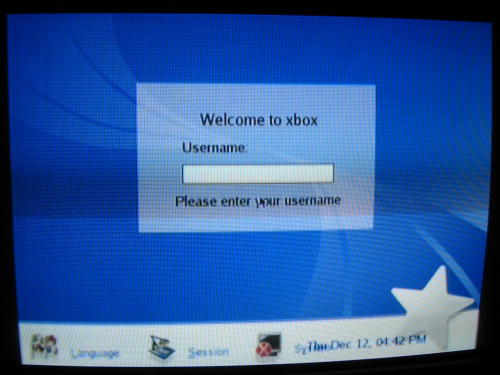 Xbox Domino 6 for Linux :-)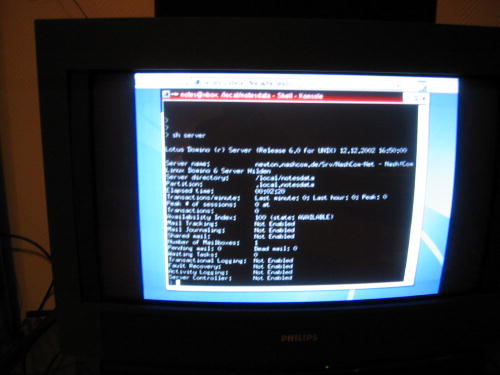 Xbox on Linux Environment